Welcome
Welcome to our library at Yateley School. We aim to be a safe and quiet space where students are encouraged and empowered in their reading and learning.
We are passionate about promoting literacy and reading for pleasure, and are firm believers that confident readers can more easily access all areas of the curriculum.
We are slightly unique in that our school library is also Yateley's public library, ensuring that the range of resources across all Hampshire libraries are available to our students.
Beyond reading, we aim to build a supportive and inclusive community where students feel valued and safe, through special events, book clubs and activities.
Students can visit the library every lunchtime and after school on certain days of the week to read, borrow books, undertake research and complete school work. We offer a homework drop-in facility in the schoolroom attached to the library for those students who want a quiet space to complete their work after school.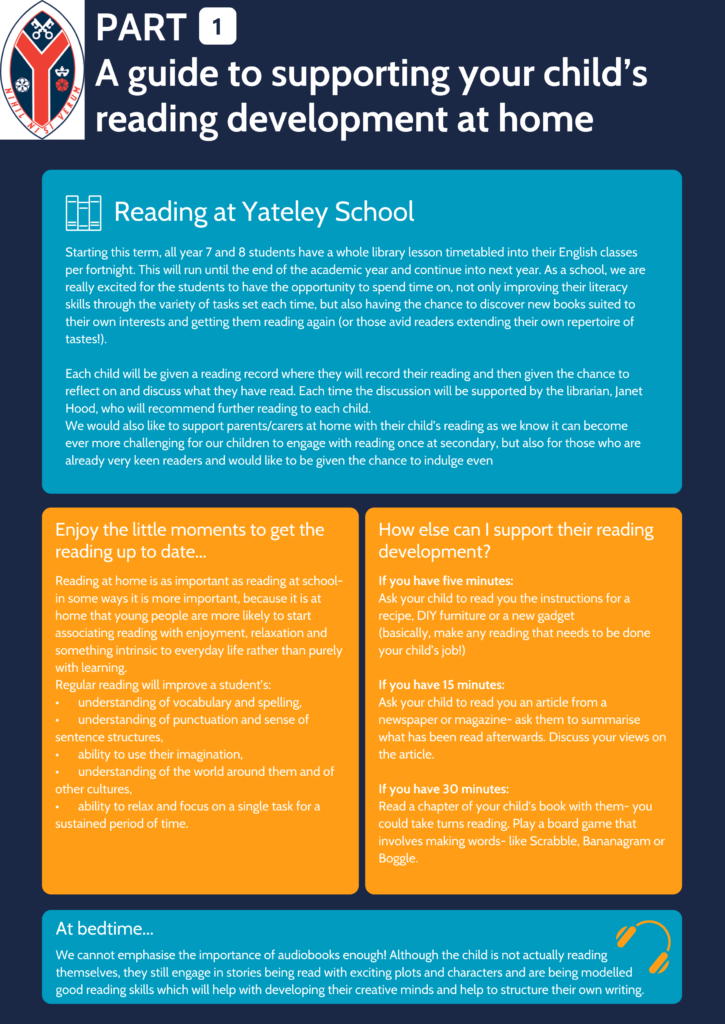 Become a library user:
Students are encouraged to become independent users of the library and this starts when they join us in Year 7 with a library induction. They are also introduced to the various apps that can enhance their library and reading experience, such as: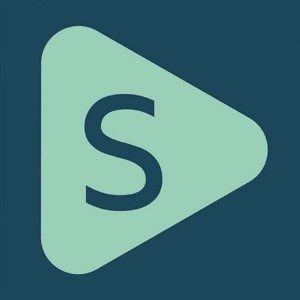 Spydus Mobile – Allows students to manage their Hampshire library account – to reserve, renew and search the library catalogue.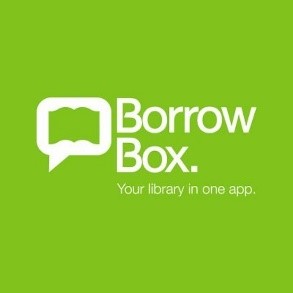 Gives students free access to 1000's of e-books and e-audio books.
We work closely with the English department to provide a programme of library lessons for students in Years 7 and 8, and also work with other departments upon request.
We run an extra-curricular book club in the spring term when we shadow the Carnegie Medal book award. We also organise author visits, recently welcoming Matt Dickinson to the school to speak students in Year 8 and Year 9.
What are we reading?
You can see the variety of texts and the resources that we use to support reading at Yateley School by accessing the relevant links below:
How will I know how my child is doing?
From September 2022 we have been busy assessing students for their reading ages and spelling ages. This supports up to ensure we can not only help students read more, but also make sure they are appropriately challenged regardless of their starting point. We now report reading ages on our academic reports across Year 7-9 twice yearly, once near the start of the academic year and once near the end. If your child is below their reading age then we highly recommend accessing our helpful guide on how to support your child to read more!
Strategies for supporting your child at home:
Be interested ask about the book daily – plot, characters, themes, predictions
Be sensitive ensure students have chance to discuss delicate themes that arise
Be aware feel free to purchase and read the book that your child is reading
(as long as they don't jump ahead in the book beyond their peers!)
Be relaxed offer a calm, stress-free environment that cultivates enthusiasm
Be an example let your child see you reading for pleasure on a regular basis at home
We are really excited about this adventure and hope you will join us in supporting our students with their reading journey. If you have any questions or concerns, please contact admin@yateley.hants.sch.uk