Core Subjects [all students will take]
All Year 9 students will take five or six Core GCSEs: 1x English Language, 1x English Literature, 1x Mathematics, and either Science "Trilogy" (2x GCSEs) or Science "Triple" (3x GCSEs). Science: Choosing trilogy science or triple science is not an option choice (it is part of your core lessons). You will find out towards the end of Year 9 what you have been initially selected for for (based on your aptitude for science and your achievements in the subject). This is always in discussion with the students and parents.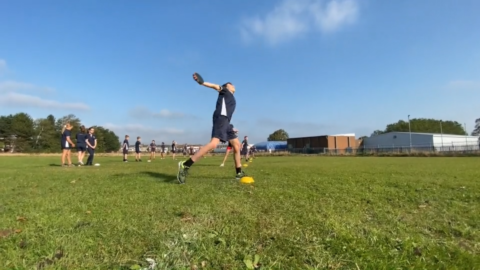 The aim of Key Stage 4 Physical Education is to discover alternative activities that help to maintain your wellbeing, with an emphasis not only on the physical elements of the subject. We promote positive attitudes for a lifetime of Physical Activity, in any route the students wish to take.
GCSE Option Subjects
All Year 9 students will choose four option subjects to carry forward into GCSE study.
Almost all students will choose between French, Spanish and German (as their language), History and Geography (as their humanity) as well as two other "Open Choice" subjects. Choosing a language and a humanity is an important step in your academic future and career as it it means you can achieve the Ebaccaleureate; a combination of subjects that is becoming increasingly popular/necessary in the UK.
The ideal option choice for students is therefore:
1x Geography/History
1x French/German/Spanish
2x Subjects of further interest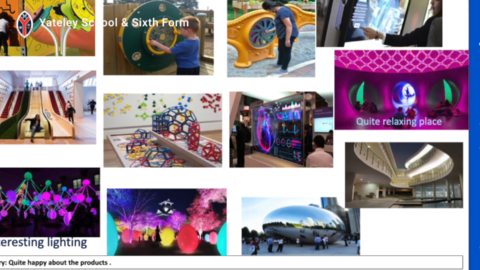 3D PD is a creative and technical subject which involves designing, making and problem solving, innovating for improvement. Students will be introduced to a range of design, modelling techniques and CAD packages as well as being able to work in Polymers, Paper and Board, Timbers, Textiles and Metals.
Download our Course Guide
Make Your Choices at SIMS Options Online
Options selection week takes place between Tue-03-Jan-23 and Tue-10-Jan-23 via Paper Copies of the Options Form, distributed in Tutor Time. A digital copy of each is available below:
Year 9 Options Fair (Question and Answer!)
Our Parents' Evening took place on Thursday 01 December 2022 between 1630-1900. If you have questions after this date then please contact the school via admin@yateley.hants.sch.uk