As a Senior Student team, we aim to support the entirety of the student body with an enhanced environment, ways of working and policies that ensure our school continues to be a supportive, nurturing and stimulating environment for all. We are also proud to work on our four student groups:
Meet the Senior Students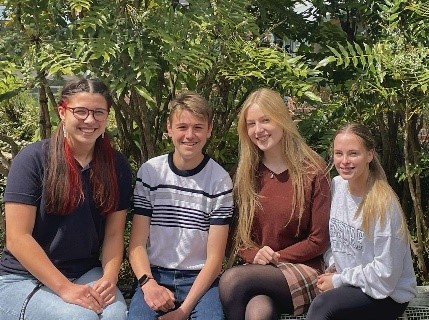 Cobi Shambrook – Head Girl
"Currently, I'm studying Criminology, English, History and Drama A levels. I'm incredibly grateful to have been given this opportunity to represent our school and sixth form, and seek to induce real changes within Yateley, by building on the foundations laid by previous Senior Students and implementing new policies that will benefit Yateley School on a community level and pave the way for lasting change."
William Moores – Head Boy
"I've had an incredibly rewarding and enjoyable time at Yateley school so I'm eager to give back and really throw myself into the role. I hope to do a good job representing you as head boy and I will work hard to make the school and wider community a better place. My door will always be open, not that I currently have a door, and I will try my best to help with any issue a student comes to me with."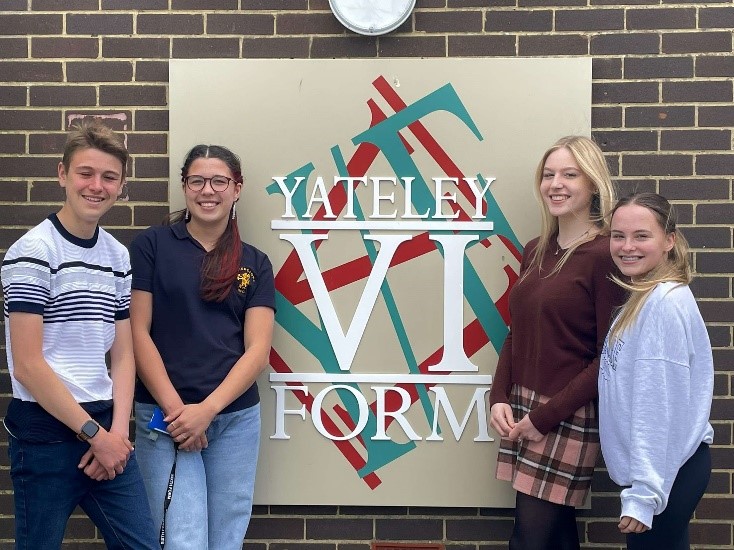 Izzie Rowe – Deputy Head
"My interests lie with the STEM subjects I take here at Yateley and playing rugby. My aims for this coming year is to develop the Yateley School Committee Programme and make your time at school as comfortable as possible. Please feel free to let me know if you have any ideas or just want to get to know me a bit better."
Ella Morrison – Deputy Head
"I'm studying Chemistry, Biology and Maths with hopes to be a dentist. I'm hard working, determined and ready to make a positive difference. I hope to be a familiar face to you all, and be someone you can come to whenever, for whatever. I've had such a great experience at Yateley so far and I'm eager to make you all feel the same way!"
When and where do our student groups meet?