Welcome
We are really excited to be running our Tutor Reading Programme and this is the place to find out all about how it works, our reasons for reading, what we are reading and how you can get more involved!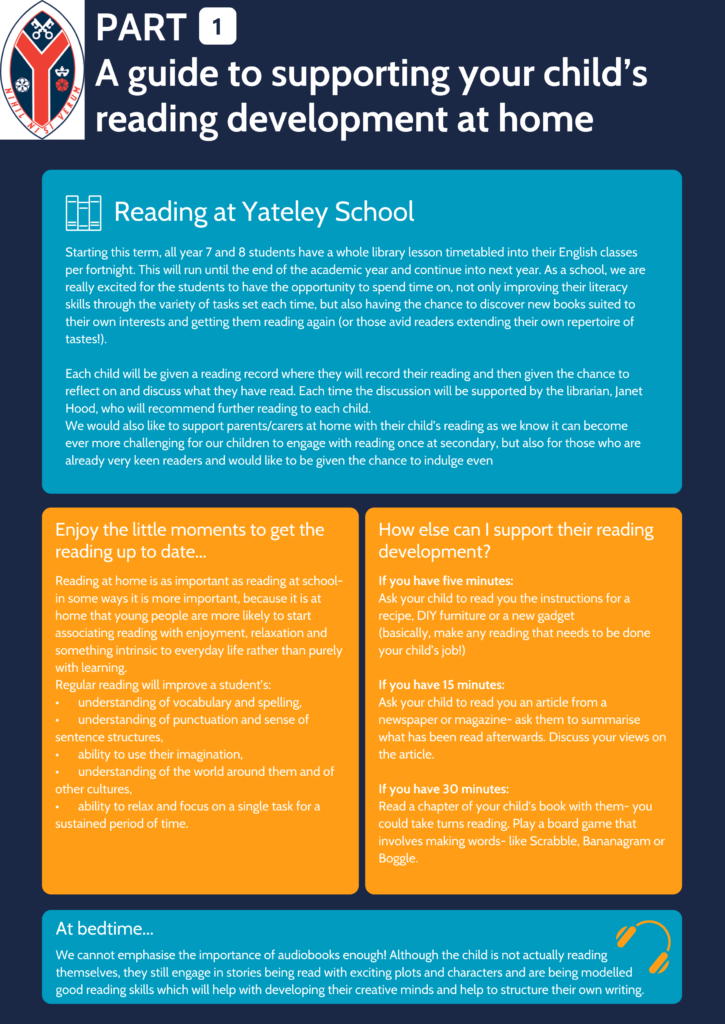 Key details:
Who? Students in Year 7-9
When? Three days a week for twenty minutes, during tutor registration time
Where? In tutor groups with reading out loud by the tutor.
How? Trained tutors read to their tutees, who track the text with a ruler
Which texts? You can see the canon of texts that are allocated to each year group by accessing the relevant links below.
Why? There is growing evidence in the field of education to suggest that the act of reading is one of the best ways in which you can improve academic performance in the long-term.
Five Reasons We Read Together:
A social experience that builds a sense of community and belonging
Regular modelling of fluent, passionate reading delivered by tutors
Exposure to countless words and phrases not found in everyday dialogue
Coverage of a wealth of themes and concepts valuable for personal development
On-going improvement in independent reading skills
We are incredibly proud to be a leading school implementing a programme on such a scale as this. And, from early feedback, its positive impact can already be seen. We are certain that the energy and commitment invested by each member of staff will reap huge gains, both on an academic and a pastoral level too.

Texts have been selected extremely carefully to ensure that the range of narratives available address age-appropriate themes, but offer a high level of challenge too. We are dedicated to ensuring that progress is made at every stage of your child's learning journey, and are sure that this new initiative will provide endless opportunities for that.
What are we reading?
You can see the variety of texts and the resources that we use to support reading at Yateley School by accessing the relevant links below:
How will I know how my child is doing?
From September 2022 we have been busy assessing students for their reading ages and spelling ages. This supports up to ensure we can not only help students read more, but also make sure they are appropriately challenged regardless of their starting point. We now report reading ages on our academic reports across Year 7-9 twice yearly, once near the start of the academic year and once near the end. If your child is below their reading age then we highly recommend accessing our helpful guide on how to support your child to read more!
Strategies for supporting your child at home:
Be interested ask about the book daily – plot, characters, themes, predictions
Be sensitive ensure students have chance to discuss delicate themes that arise
Be aware feel free to purchase and read the book that your child is reading
(as long as they don't jump ahead in the book beyond their peers!)
Be relaxed offer a calm, stress-free environment that cultivates enthusiasm
Be an example let your child see you reading for pleasure on a regular basis at home
We are really excited about this adventure and hope you will join us in supporting our students with their reading journey. If you have any questions or concerns, please contact admin@yateley.hants.sch.uk