Welcome to Yateley School
Learning together – Empowered for life.
Yateley School is a good school and the sixth form is outstanding (Ofsted 2018)
Welcome to Yateley School. Thank you for visiting our website and I hope it will give you an insight into our vibrant, happy and successful school and a clear sense of our values and ambitions.
Yateley School is a large and highly accomplished centre of excellence, firmly rooted within its local community. Examination results are exemplary and compare favourably both locally and nationally at both GCSE and A-Level. Above all, Yateley School is a dynamic and exceptional place to learn and work!
Nothing online can ever be a substitute for seeing for yourself, so do please get in touch and come and see us in action.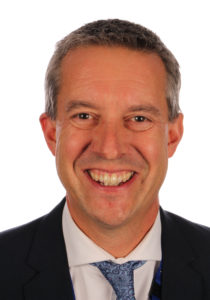 Looking to Join Us?
Main School
We've had a wonderful start to 2021-22 with a wide variety of opportunity for prospective students to see Yateley School in action. Our Open Evening in September was very well attended and the Headteacher's address is available to view here. Following this we went on to welcome over 250 visitors to our various Open Morning tours to see the school in action. In October we also had our Y6 Taster Day, with 330 students leaving their various primary schools to experience a day in the life at Yateley School. The video of our Taster Day is available to view here and shows the fun the students had on the day! We've got some helpful resources for those who are considering applying and if you missed any of our activities please just get in touch and we'll be delighted to help you find out more.
Sixth Form
Meanwhile, if you're interested in joining our Ofsted Outstanding Sixth Form then you can see more about our incredible course offer at yateleyschool.net/sixthform or via the main Sixth Form website at yateleysixthform.com We're proud of life at Yateley School and if you want to find out more from us then please contact admin@yateley.hants.sch.uk and we'll be delighted to help with your next steps!