Careers
Yateley School is committed to providing high-quality careers advice, guidance and support for our students across all year groups. The Careers Programme at Yateley School encompasses a wide variety of tutorial, subject, group, individual and whole-College events, and activities.
Meet the team...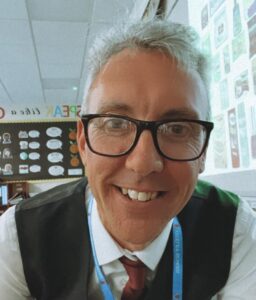 Our Yateley School Careers Leader is Mr M. Tidd, who can be contacted at careers@yateley.hants.sch.uk. Mr Tidd can also be contacted via the school switchboard on (01252) 879 222.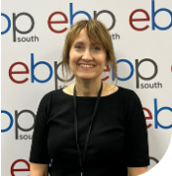 Our vision...
Our vision is that our students leave Yateley School confident that they have the knowledge and skills to help them build a rewarding career that matches their ability and aspirations. It is expected that students will be ready for the world of work and that by being ambitious and tenacious, they will successfully embark on a journey of life-long learning.
We want to ensure that students with special educational needs and disabilities, or those from disadvantaged groups, can aspire to and obtain any career equal with their peers. We want to challenge perceptions and to raise aspirations so that subject and career choices are free from gender bias and that our students know how to look beyond their immediate environment to new and exciting possibilities.
Our most up-to-date careers strategy can be found in our policies page.
Our approach...
All students are entitled to receive impartial advice and guidance to help them make the right choices for progression. This includes making sure that subject choices are suitable for a university course or a career. You can request an individual interview at any time, either with Mike Tidd or with our independent careers advisor. In the meantime, we will meet with every Key Stage 4 student at least once during the year and many Year 9s also.
Our delivery...
Much of the careers education and information is delivered through the Yateley's Personal Development Programme (PDP) which takes place in weekly tutor group sessions and within PSHE lessons. A regular Progression Bulletin advertises university, career and apprenticeship talks, visits, open days, competitions and part-time jobs.
Skillsometer
Skillsometer has been designed for those who are not sure what jobs they may be interested in! Thinking about skills, interests and the ways these can link to jobs can be a helpful first step in identifying possible future jobs. Users take the quiz, which requires them to reflect on a number statements and decide what they love, are not sure about or dislike. The statements are presented within six well established occupational categories (Artistic, Realistic, Investigative, Conventional, Enterprising, and Social), which are then ranked against jobs. Once the user has completed the quiz they are given a short list of job suggestions that are most likely to be suited to their own particular skills and interests. Each job can be explored as a description is presented together with information on pay and hours. For further information on the job, and to compare with other jobs, the user could then go to the Careerometer.
Careersometer
Careerometer is being widely used and is estimated to be used in over 160 websites across Great Britain, including:
An online careers magazine, which a number of other websites point to as a resource (Moving On magazine).
Online UK-wide careers resources.
Higher education institutions, higher education and colleges consortia websites
Schools, academies and UTC websites
Further education colleges and sixth forms websites
Career organisations and services
Joining us...
To find out more about Yateley School and joining us as a student, sixth former or staff member click below!