This information here intends to provide clarity and transparency to students and parents/carers about what to expect from remote education if local or national restrictions require students to remain at home. For details of our plans you can access the documents on this page, and if you have any further queries please get in contact with us at your earliest convenience!
Providing Remote Education – Information for Parents
Our aim at Yateley School is to try and follow the intended curriculum for all students whether in school, working from home, or a combination of the two. For full details of our remote education plan please access the document shown left which outlines in details how we approach this challenge.
Key Worker Provision
The Government has asked parents to keep their children at home, wherever possible, and instructed schools to remain open only for those children who absolutely need to attend. Yateley School are being asked to continue to provide care for a limited number of children – children with education, health and care plans (EHCP) or social workers and children whose parents are critical to the Covid-19 response and cannot be safely cared for at home.
More details on vulnerable children and work that is critical to the COVID-19 response is available on this Government website.
Student Guide to MS Teams
Microsoft Teams is used for our online lessons which include audio, video, text chat and screen sharing. Teams allows you to communicate with your teachers like you would in a real classroom! In MS Teams you can access to any files your teacher may ask you to upload or complete and you can also send your completed work by attaching your documents if requested.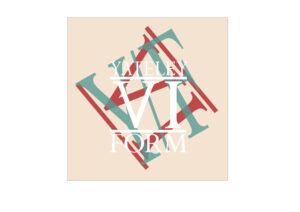 Yateley School: 16-19 Tuition Fund Statement
The Department for Education announced funding to support students whose learning was disrupted as a result of the coronavirus pandemic (COVID-19). This 16-19 tuition fund has been ring fenced for schools, colleges and 16-19 providers in the academic year 2020/21 and specifically allocated to support the learning of students who have yet to secure a grade 4 at GCSE in English and/or Mathematics.  The guidance indicates that students with special educational needs and disabilities (SEND) and/or those who have an Education, Health and Care Plan (EHCP) will also be eligible for support via this Fund.  Although the funding has been allocated to support students who have not achieved a grade 4 in English and/or Mathematics by the age of 16, the support does not have to be used solely for English and Mathematics tuition.
Yateley Sixth Form received £7,383 of the Government's £96 million one-off fund. The money will benefit 17 students in Year 12 and 13 who fit the criteria. Of these students, 11% are SEND and 17.6% receive, Free School Meals (FSM) The funds will used in the following way:
Small group tuition, which is in addition to their timetabled subject sessions. These sessions will be conducted by our current staff body and external credible sources.  The small group tuition objective is to maximise exam achievement. These tuition sessions will follow the 5R mechanism (a recall beginning, routine questions, revision element to fill knowledge gaps, repeat content to address misconceptions and finally ensure students are ready to progress to exam questions).
Bespoke support to mitigate the impact of COVID-19, this includes, but is not limited to, personal development skills, positive mental health strategies and exam preparation.
Ensure students have access to the wealth of resources and support available online.
Ensure students have access to reading pens, home working devices and an internet connection.
As well as our policies above to support wellbeing we are very conscious that our students face their own personal challenges at home. We highly recommend students watch Coronavirus: Dr Radha's five mental health tips for lockdown (external: BBC) to help with coping strategies.
Further to this, below you will find links to our Bereavement Guidance, E-Safety Information and Mental Health and Wellbeing support. It's OK to not be OK… so do get in touch if you're at all worried about your wellbeing or someone else you know!
Policies
Our up-to-date policies can always be found on our Policies Page, so if any of the links below do not work please visit: POLICIES PAGE
Helpful Policy Links (linked on March-21):
Attendance Policy (including COVID) – CLICK HERE
Behaviour:
Child Protection & Safeguarding
SEND Policy – CLICK HERE
Mental Health & Wellbeing:

Mental Health & Wellbeing Policy – CLICK HERE
Bereavement Policy – CLICK HERE
Bereavement Guide – see attached
Mental Health and Wellbeing Information – see attached

Staff Remote Learning Attendance & Behaviour (logging non-attendance to lessons and/or poor behaviour) –  CLICK HERE