Yateley 50th Celebrations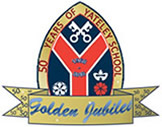 Events
Disco tickets still available
Still to come!!

Launch of the 2018 Yateley Young Designers Exhibition and new award – Tuesday 17 July
As part of the celebration of the school's 50th birthday, the school will be presenting a new award, for outstanding achievement and contribution to Design & Technology. This will be presented by Terry Pettengell, our Deputy Headteacher and teacher of Design & Technology, who was in the class of '68.
---
Disco – Friday 20 July. 8.00 pm
Open to: former staff and students, present staff, present students over 16. Sorry, no children
Where: Bistro 19, Chandlers Lane, Yateley GU46 7SZ
Disco
BBQ supper included
Photo booth

Buy your tickets £20 per person
---
Birthday finale – Friday 14 September
This is the occasion of the raffle draw and a short ceremony to mark the birthday celebrations. Attendance by invitation.
---
Yateley School Foundation assemblies – Friday 21 September – school event
---
St Peter's Church at Yateley Centre – Sunday 23 September
Open to the community
Special service at 10.00 am dedicated to the school's birthday. The Church at Yateley Centre also celebrates a special birthday this year – 30 years.
---
Sponsored Sessions at Yateleys Health & Fitness Club – during September.
---
---
What has happened

Sponsored toddle and picnic
In May First Steps Nursery held a sponsored toddle and picnic commemorating the school's 50th, the Nursery's 25th and the Royal Wedding.
---
Yateley Ramble – Saturday 30 June
Only a small group started at the school but nonethless a most enjoyable event. Former member of staff, Dave White, led the group from the school, across the common and back to the Ely for lunch. Further walk to Wyndhams Pond and back to the school. Photos to come
---
Trip down memory lane –  Saturday 7 July
An afternoon of great enjoyment. Old friends and colleaugues meeting up again over a cream tea; superb entertainment by former student, Henry Fricker; Sarah Miller put on a great memorabilia display (thank you to all who contributed); video clips from old school productions, and lots of excitement with friends revisitng round their old haunts around the school.  Photos to come
---
Quiz Night – Saturday 7 July
Expertly led by experienced quizmaster.  And the best team won!
Photos to come
---
---
Other activities
Story writing competition – judging now completed. Some great stories. Well done everyone!
Student staff obstacle race – school event
Memorabilia display – photos, year books. Some super contributions. This was on display at the Trip Down Memory Lane reunion event. And now we have made some more memories!
Birthday celebration bunting – pennants made by students, staff, former students, Governors and Yateley's community goups
Our birthday logo was designed by students who entered a competition. Large entry! Well done everyone
Community events – students visited and entertained Yateley's retiree groups and welcomed them into school
School history
Wall display: as it was in 1968 – prepared by students
---
---
Follow us on Facebook
1000s of followers looking forward to the celebrations. Just head along to our special
Yateley School 50th Birthday page
---
Enquiries to birthday@yateleyschool68.co.uk
---
Raffles
Tickets for our Grand Raffle will be on sale soon. Books of tickets are being distributed to students and staff, and will be on sale at the events.
GREAT PRIZES! Overnight stay in a Hilton Hotel Executive room ● Meal for four with wine ● Beauty treatment ● Champagne ● Family swimming vouchers …. and many more!!
And for those of you who have connections with the school but are too far away to come along to our events, we are offering you a chance still to take part with our Online raffle. Tickets £5 each. Here's your chance to contribute to our fund raising and maybe win £50. You have to be in it to win it!


---
Fundraising
We are hoping that some of our events and activities will be successful in raising funds for the school. For example, we have been fortunate in that local businesses have donated some very generous prizes for the raffle. So, where is the money going? To go towards the refurbishment of the students' toilets. In these austere times of budget constraints, schools are having to prioritise their spending, and spending on teachers, resources and school security are, as we would wish, always top of the list. Toilets always have to miss out. Help us fill that gap and make our birthday project flushed with success. Please dig deep into your pockets to support our fundraising efforts. Ask any student or member of staff if they would support this cause.
---
Our Sponsors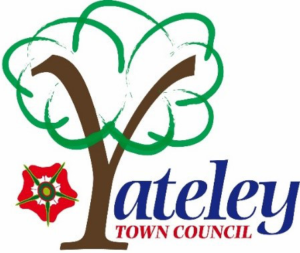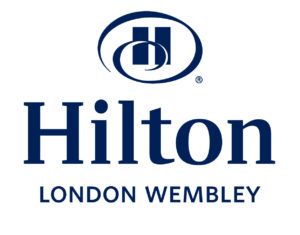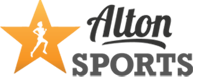 Mrs Jacky Cowley | Dog & Partridge | Mrs Angela Gimblett | Mrs Clare Andrews | Sainsbury Local, Yateley | Boots, Camberley  | Simon's Convenience Stores | Dees News | Yateley Post Office
Former student? Even if you can't get involved or it's just not your thing, we'd love you to join our alumni network and stay connected with us. We won't bombard you with mail and you can opt-out at any time. To find out more and sign up click on the FutureFirst logo below!