Thinking about the next steps after Primary School can be quite daunting, so we've put together some useful documents to help parents and students understand a bit more about the process of applying to secondary school and also about Yateley School in general. Applicants to Hampshire schools must apply for Secondary School places here.
If we can help any further then please don't hesitate to contact us as soon as possible!
Seven Steps to Yateley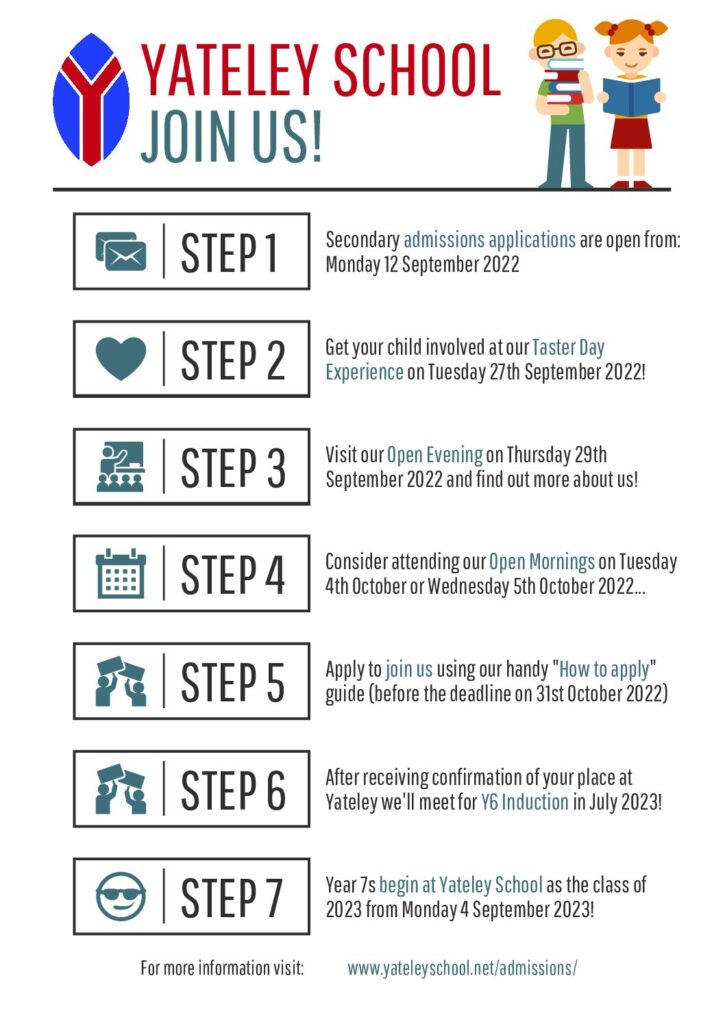 Some simple steps in applying to Yateley School (and the key dates along the way). Remember, if we can help further or you just aren't sure, then please do get in contact!
How do I Apply?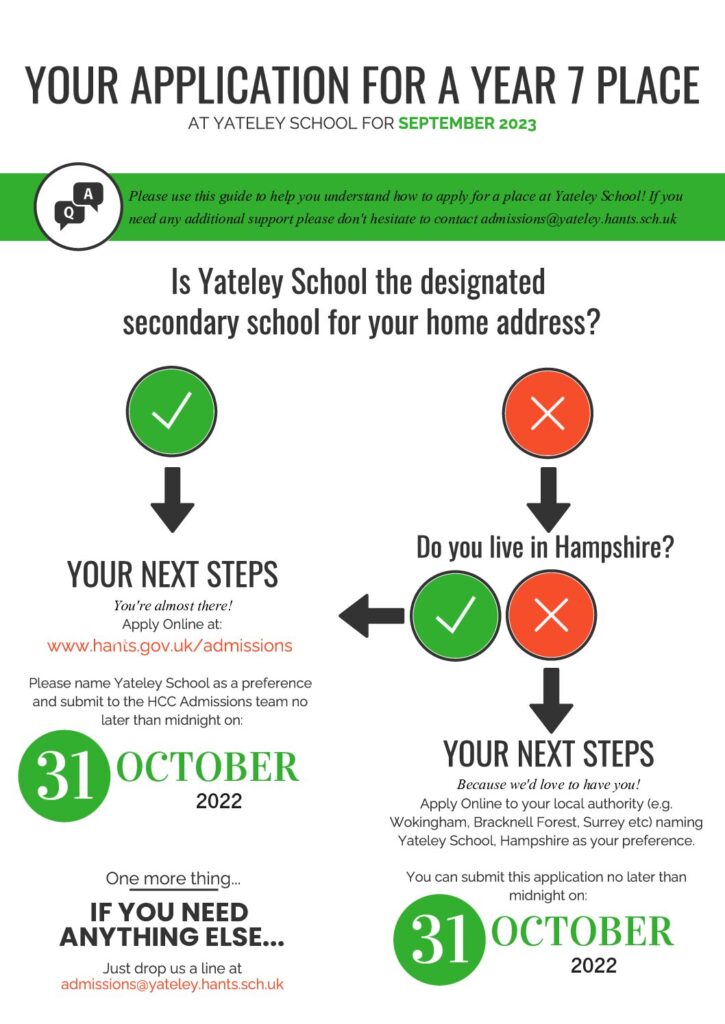 Follow this simple flowchart to ensure you are applying to the correct admissions office to apply for a place at Yateley School!