Welcome to Yateley School
Dear Parents and Carers
I hope that you have enjoyed a restful summer holiday and are looking forward with me to the year ahead. I would like to take this first opportunity to welcome all students, parents and the wider community to the new academic year at Yateley School. We have made a great start to the autumn term and are absolutely committed to having a highly successful, enjoyable and productive year. I'd also like to take this opportunity to commend the year of 2017 on a great set of GCSE and A-Level results which will set them up perfectly for the challenges ahead. A-Level results are the best since 2011 and a sure sign of the strength and quality of our school.
I can assure you that the needs of the school and fundamentally, the quality of what is going on in the classroom will be at the forefront of my mind and we will be continuing apace with our drive on developing teaching and learning.  The plans are straightforward and effective and I am wholly confident in the experienced team already in place to deliver on these plans from the start, with no wasted time. The students only get one chance after all!
Finally, can I say what a pleasure and privilege it is to be joining the team as Headteacher at Yateley School.  While there is much to do, the welcome has been fantastic and I am certain that we can face the future with confidence and determination. I look forward to meeting all of you in due course. In the meantime, if you have any questions or concerns, do please get in touch with the school and I can be contacted via the Head's PA, Mrs B. Elder.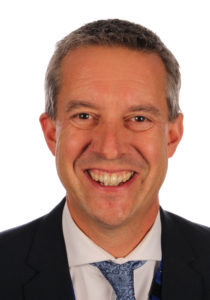 Mr P German
Headteacher Designate